Oregon Council of
Rock and Mineral Clubs
---
Welcome to the Oregon Council of Rock and Mineral Clubs (OCRMC) web site.
Join us for the next meeting of the Oregon Council of Rock & Mineral Clubs council.
When: Oct. 27th, 2012
Where: At the Clackamette Show.
Schedule:meeting starts at 1:00.
For more information - including the council's mission statement, bylaws, operating procedures, officers, competitions and capitol case displays, see OCRMC General Information
The current display in the Capitol Case is being exhibited by the Roxy Ann Gem & Mineral Society, from Central Point, Oregon. This display is scheduled to continue through May of 2009.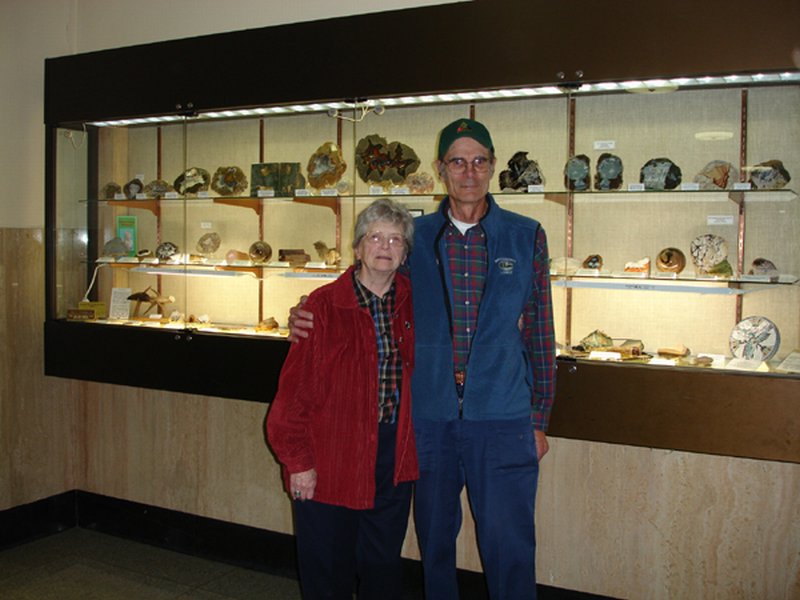 See the The Capitol Showcase page for more pictures of the current exhibit, pictures from previous displays and a history of the Capitol Showcase.
Each year, the OCRMC conducts a competition to encourage Oregon rock & mineral club members to create appealing displays that showcase their skills in the lapidary arts. The winner of this competition is awarded the Oregon Council Trophy, engraved with their name. The trophy is retained by the winner for one year, or until the next Oregon Council Competition.
Congratulations to Lamar Tilgner of the Mt. Hood Club, the 2008 winner of the Oregon Council Trophy.
For more information about the competition, entry requirements, judging criteria, and trophy, see Oregon Council Trophy
Page updated: September 2, 2010.
Comments and suggestion regarding this web site may be sent to Webmaster